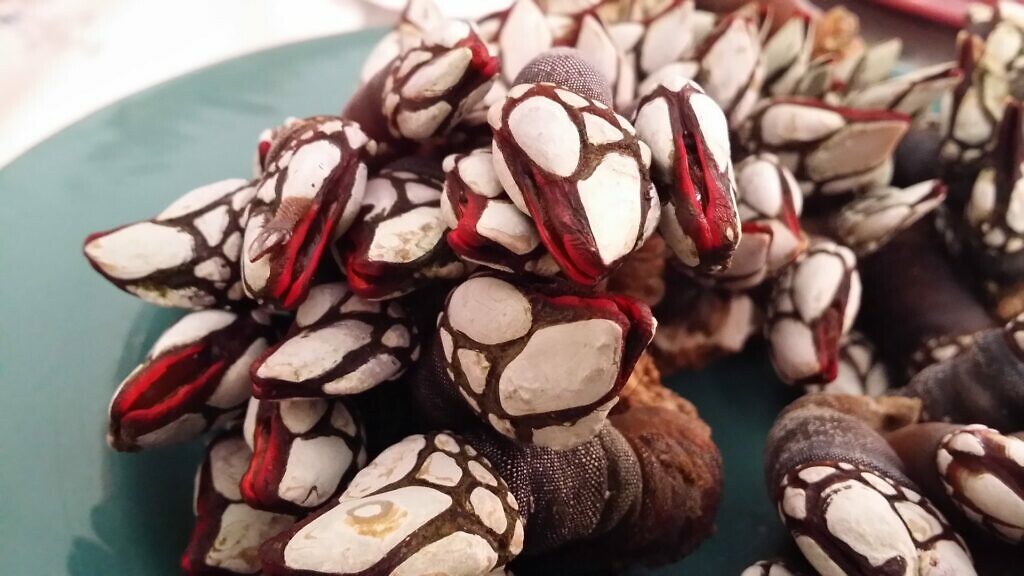 Paella, tortilla de patatas, Jamón Ibérico… These are the most famous Spanish food that everyone talks about. As delicious as they are, Spanish cuisine is much more than these stereotypical dishes! The list below requires you to leave aside your prejudgements towards food that look unusual. But your reward will be an unexpectedly delicious meal.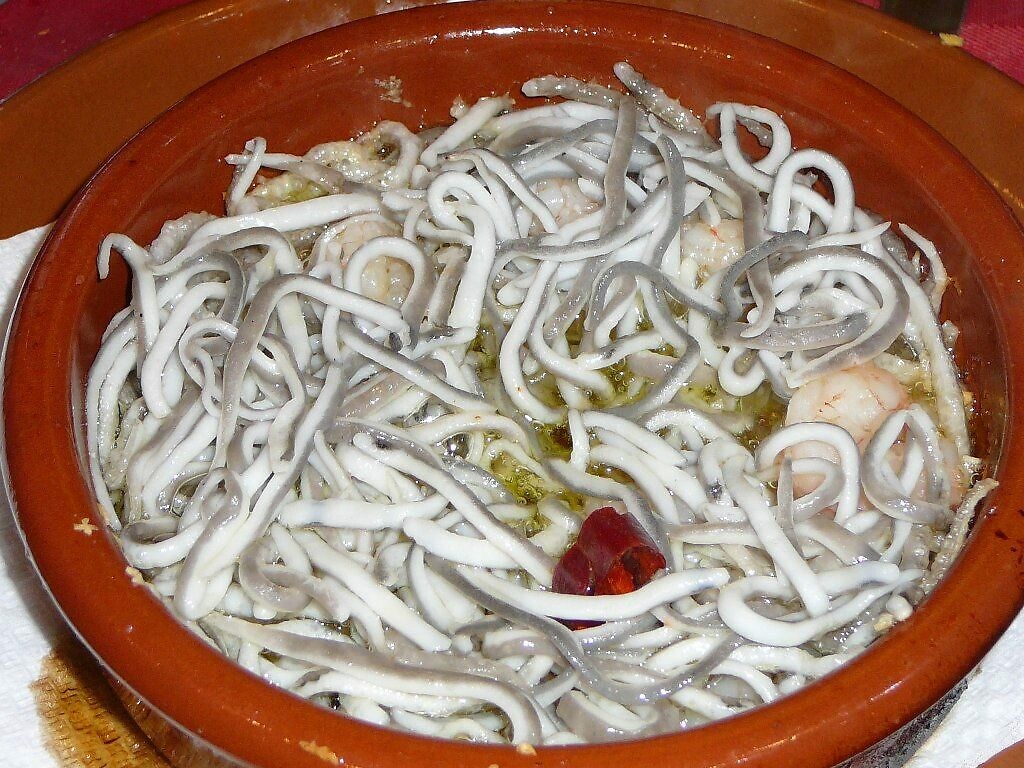 1. Angulas (baby eels)
"What the hell is this?" this is probably how you will react when you first see Angulas. Angulas are baby eels that look like a plate full of short grey spaghetti. They are considered the caviar of the North Spain and used to be a common dish for the fisherman in the Basque country. They are simply cooked with a bit of olive oil and garlic. Super delicious!
Unfortunately, due to overfishing, their numbers decreased dramatically in the recent years. This led to increasing prices, and now a kilo might cost as high as €1000. Luckily, a creative Spanish company invented gulas, a cheap alternative to angulas, which is mostly made of surimi, looks exactly the same and tastes similar to angulas.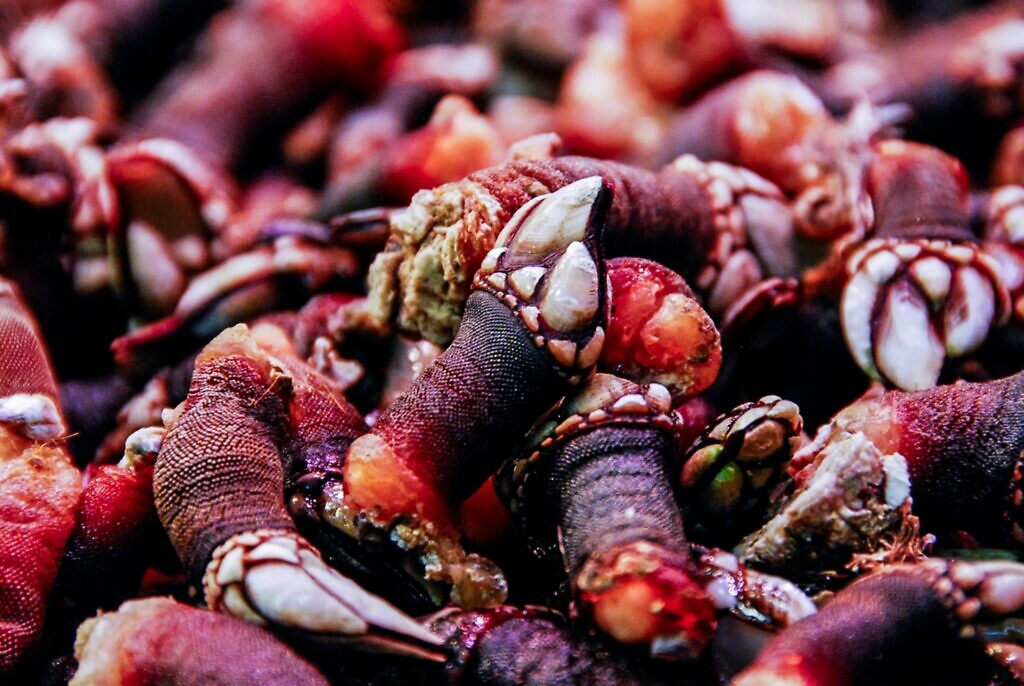 2. Percebes (gooseneck barnacles)
Gooseneck barnacles are oddly looking crustaceans that attach themselves to rocks where the surfs are heavy and strong. They are typically found in the North Spain, especially in the Galicia region. Bars and restaurants serve them as expensive starters. Gooseneck barnacles are extremely difficult and dangerous to collect. The collectors must either walk on slippery rocks avoiding the big surfs or wait for the new/full moon followed by a low tide.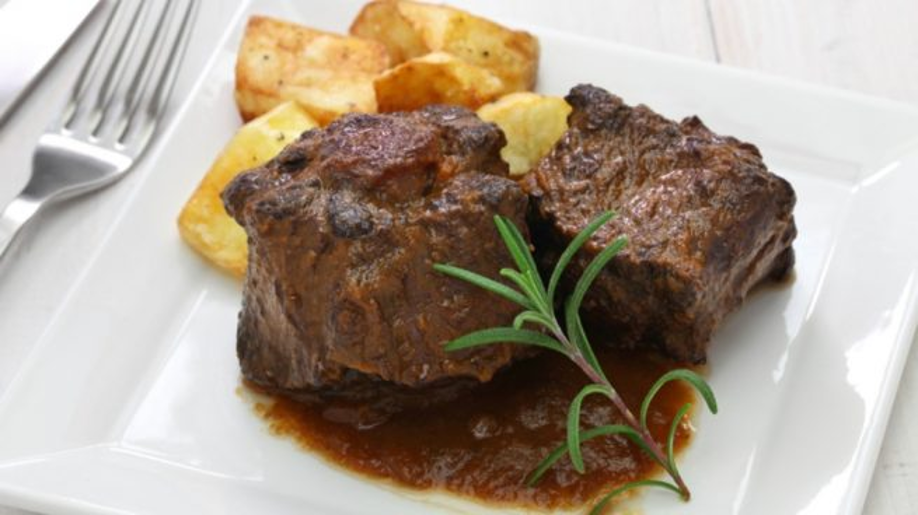 3. Rabo de Toro (bull's tail)
Bull tail stew dates back to Roman times when human versus animal events were common to entertain people and the killed animal would be eaten. The tradition of bullfight prevailed and expanded in the Iberian Peninsula. After the bullfight, the killed bull was a meat supply for the poor and the restaurants around the bullring. That's how bull tail stew was created. Soon enough, it was acknowledged as an exquisite dish by the aristocrats.
Though, what is served as rabo de toro in restaurants today is made of oxtail, not bull tail. Because nowadays bull meat is much more expensive, and not very easy to supply.
Read: A Spanish Festive Dessert: Will You be Crowned the King This Christmas?
Sea anemone alive

Fried sea anemone
4. Ortiguillas Fritas (fried sea anemone)
Recognized these creatures from the movie Nemo? Spanish food can get very weird! 😉 These algae looking sea creatures are actually animals that trap small fish with its tentacles and consume them. They are found in South Spain and very typical in Cadiz. The most common way to cook sea anemones is to fry them in a thick batter which gives them a crispy texture on the outside and juicy on the inside.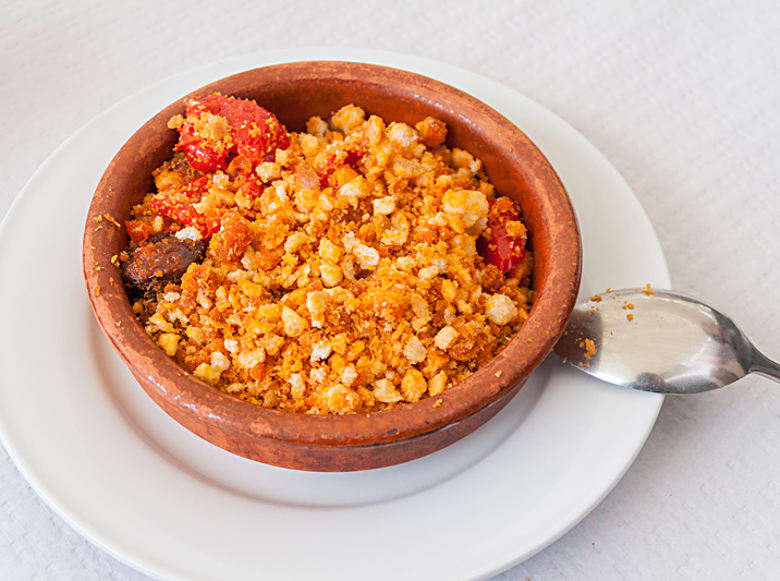 5. Migas
Can breadcrumbs make a filling dish? In Spain, yes! Migas, literally crumbs in English, is a rustic dish that the poor invented to make something of leftover breadcrumbs. Today, it is made of chorizo, garlic, olive oil and pimentón (paprika). Although the ingredients change depending on the region, breadcrumbs remain as the main ingredient in all versions of this delicious Spanish food.
---
You might also like
---
---