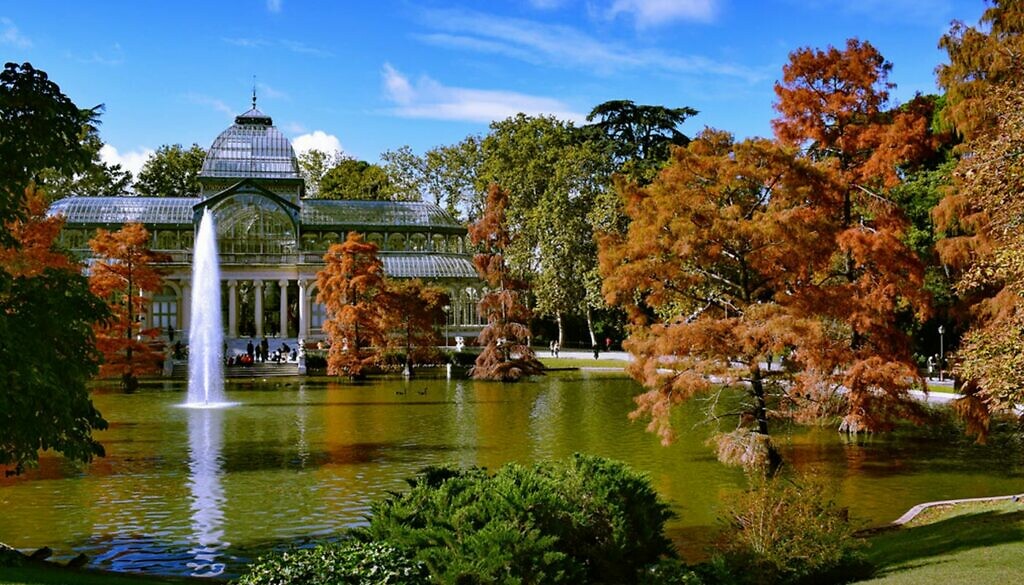 Thinking of travelling to Spain and wondering when the best time to go is? Although the country is worth visiting all year round, our favourite time to travel to Spain is autumn. Summer crowds have disappeared, the insufferable temperatures have cooled down and the country's landscapes are spectacular.
Perfect temperature
Although Spain is popular as an ultimate summer holiday destination, the summer months are usually very hot across Spain, with temperatures reaching up to 45°C degrees in the south. So, unless you are planning on visiting the north Spain, summer may not actually be the best time to visit.
In the autumn, starting from mid-September, the sweltering temperatures give way to cooler weather. Imagine wandering round the cities with a subtle breeze in the air, temperatures of 20°-25°C degrees (68°-77°F) and the sun still shining brightly. It's perfect, trust us!
Fewer tourists
In the summer months, Spain can be overwhelming with tourists flooding into the country. Especially if you are planning on visiting popular cities such as Barcelona, Seville or Madrid, summer is the peak season. So, unless you are a fan of crowds, the best time to visit Spain is in autumn.
It's actually a relief to see empty pavements, open tables at cafés and shorter lines waiting to see famous sites as the number of tourists visiting the country drops dramatically in the fall.
Colors and nature
Autumn is a fantastic time to revel in Spain's beautiful nature. National parks glimmer with autumnal colours and crunchy leaves. The Sierra Nevada mountains, the Valle de Iregua and the San Mauricio Lake are just some of many breathtaking natural places to enjoy the magical autumnal scenery. If you are a fan of outdoor activities such as hiking, camping or horseback riding, autumn is the best season for you to visit.
Read: Best destinations to enjoy the fall season in Spain
Not only that, autumn is also Spain's wild mushroom season. As the new season draws in, food markets are brimming with a wide range of edible fungi and restaurants offer special menus or dishes made with local mushrooms. In the countryside, towns hold tasting sessions, guided foraging trips and other activities geared around this autumnal delicacy.
Wine
With rolling landscapes of shades of red, yellow, orange and brown, autumn is a magical time to visit the wine regions of Spain, notably Rioja. The moderately warm temperatures at this time of year mean this wine region offers an abundance of things to do. From cycling amongst the vineyards to kayaking along the River Ebro or learning about wine production and sipping on some of the best Rioja wines at a century-old bodega, Rioja holds so much to discover.
---
You might also like
---
---